The best crypto trading bot
Invest Smarter - Minimize Risk using AI Assisted  Hedge Bots
Empower your crypto journey with Growlonix. Harness our Advanced Trading Terminal, utilize AI assisted Hedge and Dual Bots for smart investing, and copy trades with Telegram or Webhook Signals.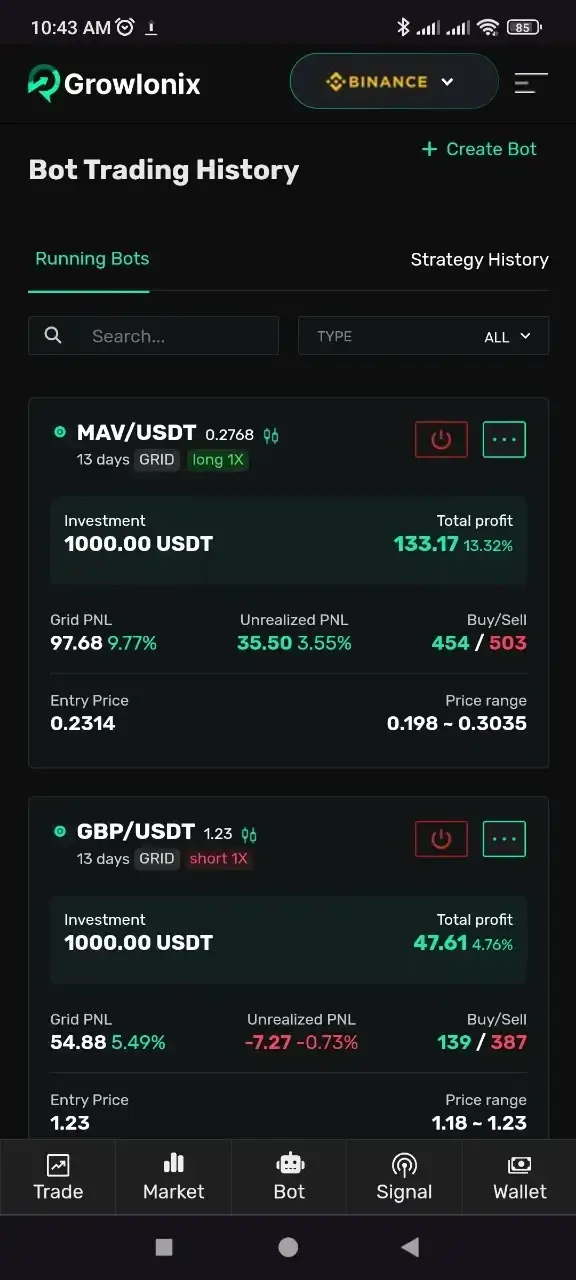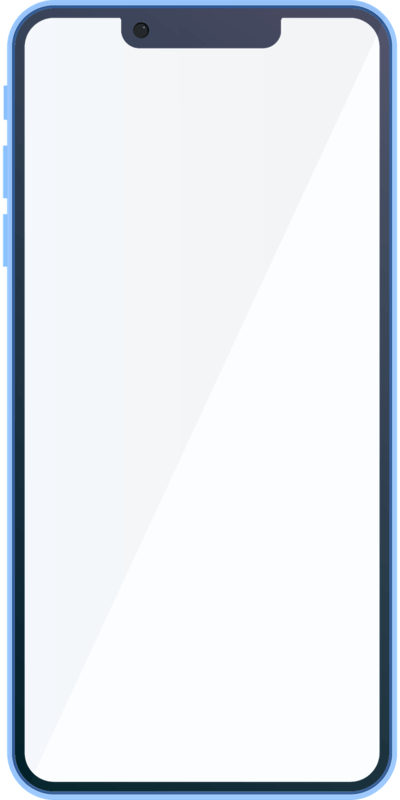 Trade Smarter, Not Harder, with Growlonix's  Innovative Interface
Professional Trading Terminal
Harness the power of a trading terminal designed specifically for the nuances of the cryptocurrency market. Intuitive, powerful, and seamless.
Signal Copy Trading
Automate webhook, Telegram, and email signals seamlessly with our platform. Easily handle everything from Tradingview alerts to diverse signal formats.
Next-Gen AI Hedge Bots: Exclusive to Growlonix
Navigate with reduced risk using our Hedge Bots and Dual Bots. By leveraging both long and short positions, they act as a buffer during market turbulences. Harness the power of AI-optimized settings and coin recommendations tailored for higher success rates. Dive into smart trading with Growlonix.
Powerful features to help you grow your investment
faster
Elevate your crypto game with tools that transform possibilities into profits. Growlonix makes lucrative investing a reality.
Security
Security at its finest with Growlonix. Beyond employing advanced encryption for API key storage, we fortify your trading experience with 2FA, IP whitelist support, and robust DDoS protection. Paired with Cloudflare's advanced firewall, we ensure that your investments and data are shielded from every angle. Step into a safer trading realm.
Hedge Grid Bot
A unique blend of trading strategies, the Hedge Grid Bot mitigates risk while exploiting the market's natural oscillation.
Dual Grid Bot
Two-pronged trading genius. This bot operates under bullish and bearish conditions, making sure you profit irrespective of market mood.
Classic Grid Bot
Tradition meets innovation. This bot leverages time-tested grid strategies enhanced for today's volatile crypto market.
DCA/Martingale Bot
The power of smart averaging. With each market dip, this bot strategically invests, priming you for the next market rise.
Track Performance
Your trading journey visualized. Get insightful analytics and optimize based on solid data.
Demo trading
Test the waters without a dip. Experience the full suite of our tools without financial commitment.
Crypto's New Era Beckons.  
Are You Ready?
Step beyond traditional boundaries and discover the power of futuristic trading. With Growlonix, you're not just investing; you're pioneering the next era of crypto proficiency. Elevate your trading, today.
From Signup to Success: Your Seamless Crypto Adventure
Dive into the world of crypto trading with our user-friendly platform, designed to guide you every step of the way. Enjoy effortless setup, intelligent bot automation, and real-time performance tracking to elevate your investment journey.
01
Create Account & Connect Exchange
Kickstart your trading journey with a simple account setup. Connect your preferred exchange and you're all set for the adventure ahead.
02
Set Up Your Bot with AI-Powered Presets
With just a click, unleash the potential of our bot presets. Powered by advanced AI, our bots are tailored to optimize your trading strategy, making the setup process a breeze.
03
Track & Celebrate Your Investment Growth
Stay updated with real-time insights. Watch as your investments grow and flourish, all while having complete transparency and control over your portfolio.
Hear Directly from Our Users
Genuine experiences, shared by our users. Explore the real impact of our platform on their crypto trading journey.
This trading terminal is top-notch – clean, intuitive, and loaded with features. Makes every other platform feel outdated!
Chloe Martinez
Day Trader
I'm a newbie, and the AI Assisted Bot presets made everything so much easier for me. It's like having a guiding hand on my first trade ventures.
Leo Thompson
New to Crypto
Signal Copy Trading is a game-changer! Being able to automate trades from multiple signal sources, including TradingView, saves me so much time.
Rajan Desai
Crypto Enthusiast
Grid Bots, whether it's Hedge, Dual, or Classic, have transformed my trading strategy. Each has its unique strengths and is backed by powerful AI assistance.
Sofia Zhang
Experienced Trader
I've experimented with DCA and Martingale strategies in the past, but the platform's Long/Short DCA Bot nails it. Efficient and effective.
Elias Nyberg
Financial Strategist
Aliquet venenatis pretium ac vel pellentesque purusat mauris sem eget varius viverra massa purus.
Gabrielle Dumont
Full-Time Investor
Security is a top concern for me, and knowing that my API keys are encrypted, along with the 2FA and DDoS protection, gives me peace of mind.
Being able to demo trade and track my performance has made my trading journey insightful. It's learning and growing, all in one!
Fatima Al-Hassan
Portfolio Manager
Crafted for Every Trader's Journey
Whether you're stepping into the world of crypto or have years of trading expertise, Growlonix caters to every stage of your trading evolution. From AI-driven bots for the newbies, copy trading for the intermediates, to an advanced terminal for the pros - we've got you covered.
Frequently Asked
Questions
Navigating the crypto trading world can raise numerous queries. We've compiled a list of frequently asked questions to help you understand Growlonix's offerings and make your trading experience seamless
What is Growlonix?
Growlonix is a cutting-edge crypto trading and investment platform designed to optimize and automate your trading experience. From innovative trading bots to dynamic signal automation and automated AI Bots, we cover it all.
How do Growlonix trading bots enhance my trading experience?
Our trading bots use advanced algorithms to maximize profits, minimize losses, and bring efficiency to your trading activities.
Can I customize the strategies for the crypto trading bot?
Yes, Growlonix allows users to customize trading strategies to match their risk tolerance and trading goals.
How secure are my funds when using Growlonix trading bots?
Safety is our utmost priority. We employ top-notch security measures to ensure that your funds remain secure while utilizing our bots.
Do I need experience to use a crypto trading bot on Growlonix?
Not necessarily. While experienced traders can delve into advanced features, beginners can benefit from our user-friendly interface and pre-set bot configurations.
Do you offer any trial or demo for newcomers?
We believe in our platform's value, and we offer a completely free plan, allowing users to explore our features without any financial commitments. Plus 1 month of premium subscription is given for free when the users signup.
Are there fees associated with using the Growlonix crypto trading bot services?
While there is a monthly subscription fees to create bots more than the limit present in free plan. There is no per trading fees for any of our services.
What types of trading strategies can I execute on Growlonix?
Growlonix supports a myriad of strategies ranging from grid bot trading, DCA strategies, custom signals, and more. Our platform is built to cater both beginners and seasoned traders.
How much profit can I make using this platform/bot?
The potential profit you can make using Growlonix varies based on market conditions, the strategy implemented, and individual trading preferences. While our trading bots are designed to optimize and enhance trading, it's essential to remember that all trading involves risks. We recommend starting with our demo or paper trading feature to familiarize yourself with the platform and potential outcomes. Always trade responsibly and consider seeking advice from financial professionals.
I have more questions. How can I reach out?
We're here to assist. Contact our support team through our website, email, or join our Telegram group for immediate queries and community discussions.